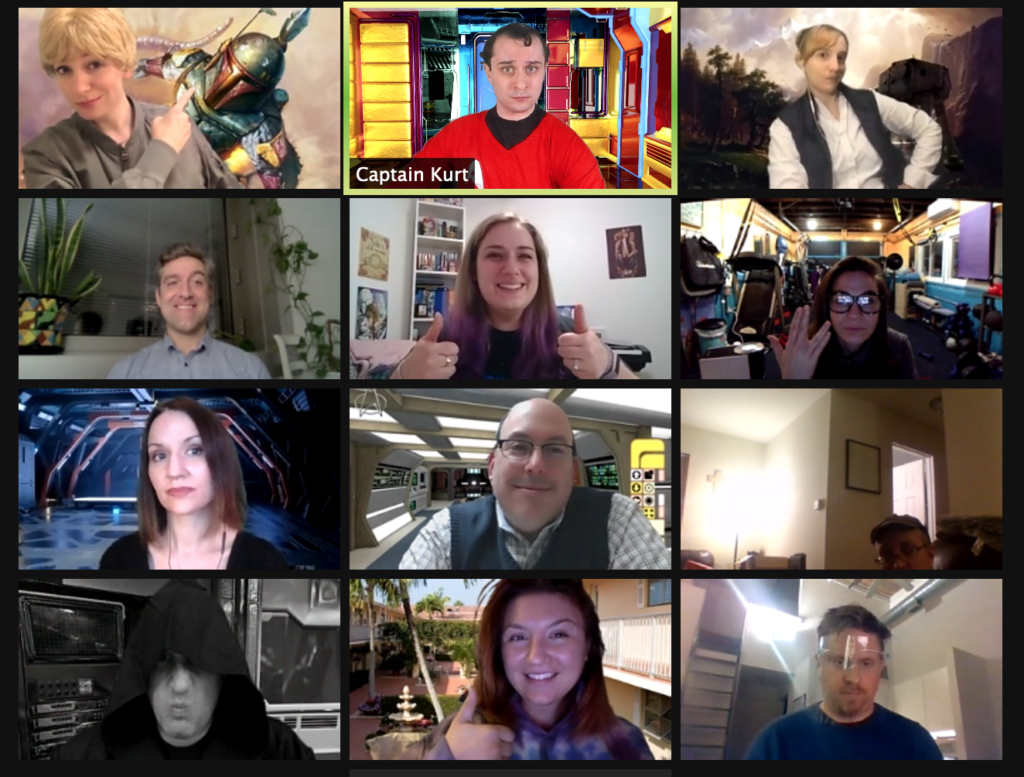 Team Building and Company Connection Events Beyond The Normal!
Our Virtual Murder Mysteries Are a Great Way To Connect, Laugh, and Build Teams!
Get Together in Groups or Remotely To Sleuth, Share Some Laughs, And Solve The Murder!
Our Professional Mystery Detective will host and handle every detail so your team can relax and have fun.

Interact in the stories with live actors and each other

Great icebreaker for remote-working corporate teams!

The virtual event that delivers! Forget sending invites, downloading software or keeping score–Let us handle it all.

Questions? Customizations? You Bet – Contact Us!
Dixon Resources Unlimited spent a lot of time trying to stay connected in fun, engaging, and creative ways during the pandemic, and Without A Cue Adventures provided exactly that. From high-quality customer service to high-energy cast members, the team goes above and beyond to ensure a fun and engaging environment. If you are looking to connect with friends, family, or colleagues in a truly meaningful way, their virtual mystery parties are the place for you.
Thank you so much for a fun murder mystery. We had a great time! Thank you for making us laugh. We've done so many Zoom events over the last year that I was dreading one more, but you guys really made it a great production and incorporated the screens into the storyline so well.
Just some of the companies and groups we've done group events with!
Google
Cisco Systems
Verizon
iRobot
C&D Advertising
Runnymede Corporation
Strivr
Cedar Grove Library
Hospitality Marketing Solutions
Resources for Human Development
Dream Vacations
Blackbaud
Dixon Resources Unlimited
Team Building With a Twist! Choose Your Adventure!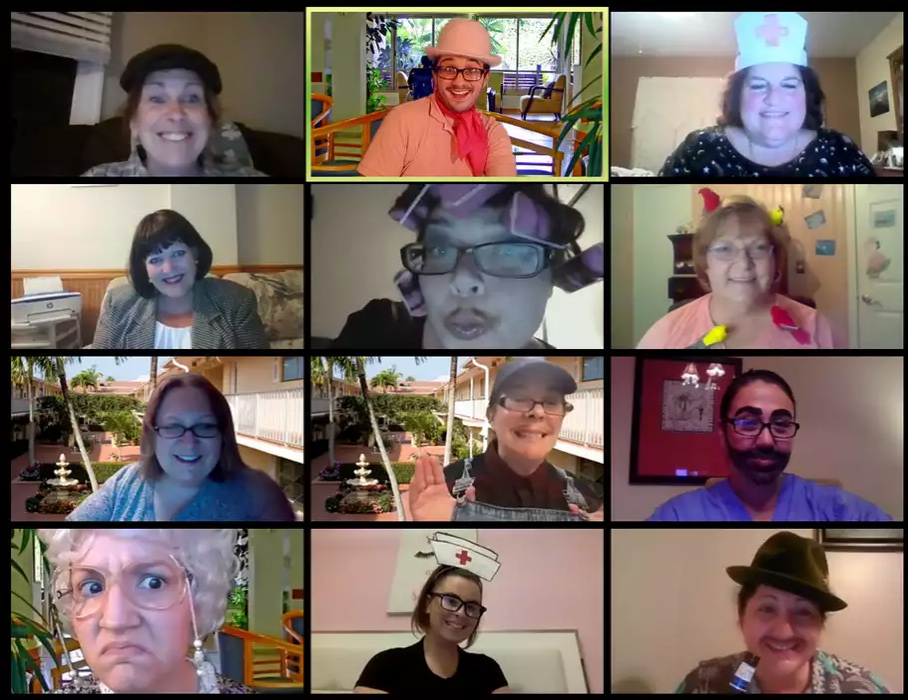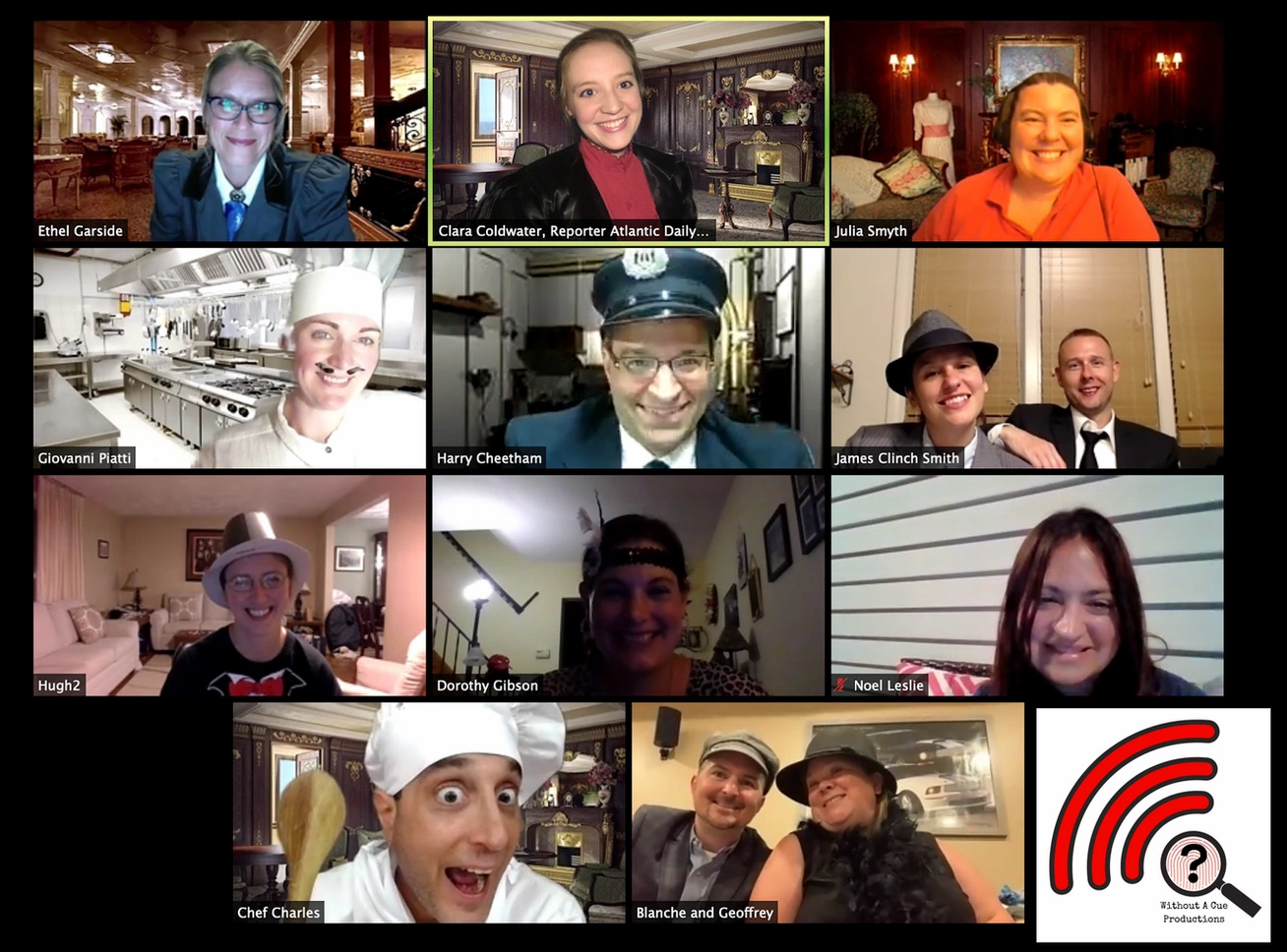 1.
Solve Together
Gather 6-10 of your closest (or furthest, distance is no barrier here) accomplices online for a virtual murder mystery event like no other!! During this hour and a half online event, you and your friends will get to examine the evidence, question each other as suspects, and ultimately choose who-dun-it.
2.
Get Your Character
Led by actors from Without A Cue Productions, your group of friends and family will be given characters and secret information online. You will have a day or two to trade information, and then will come together through video conferencing to gather more evidence and solve the murder.
3.
Use Zoom
This real-time interactive mystery utilizes Zoom Video Conferencing which is available on almost all smart phones, tablets, and computers.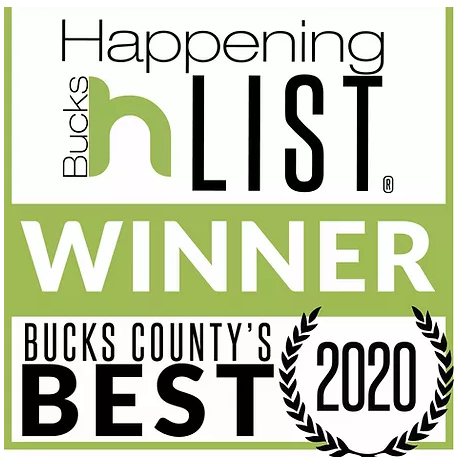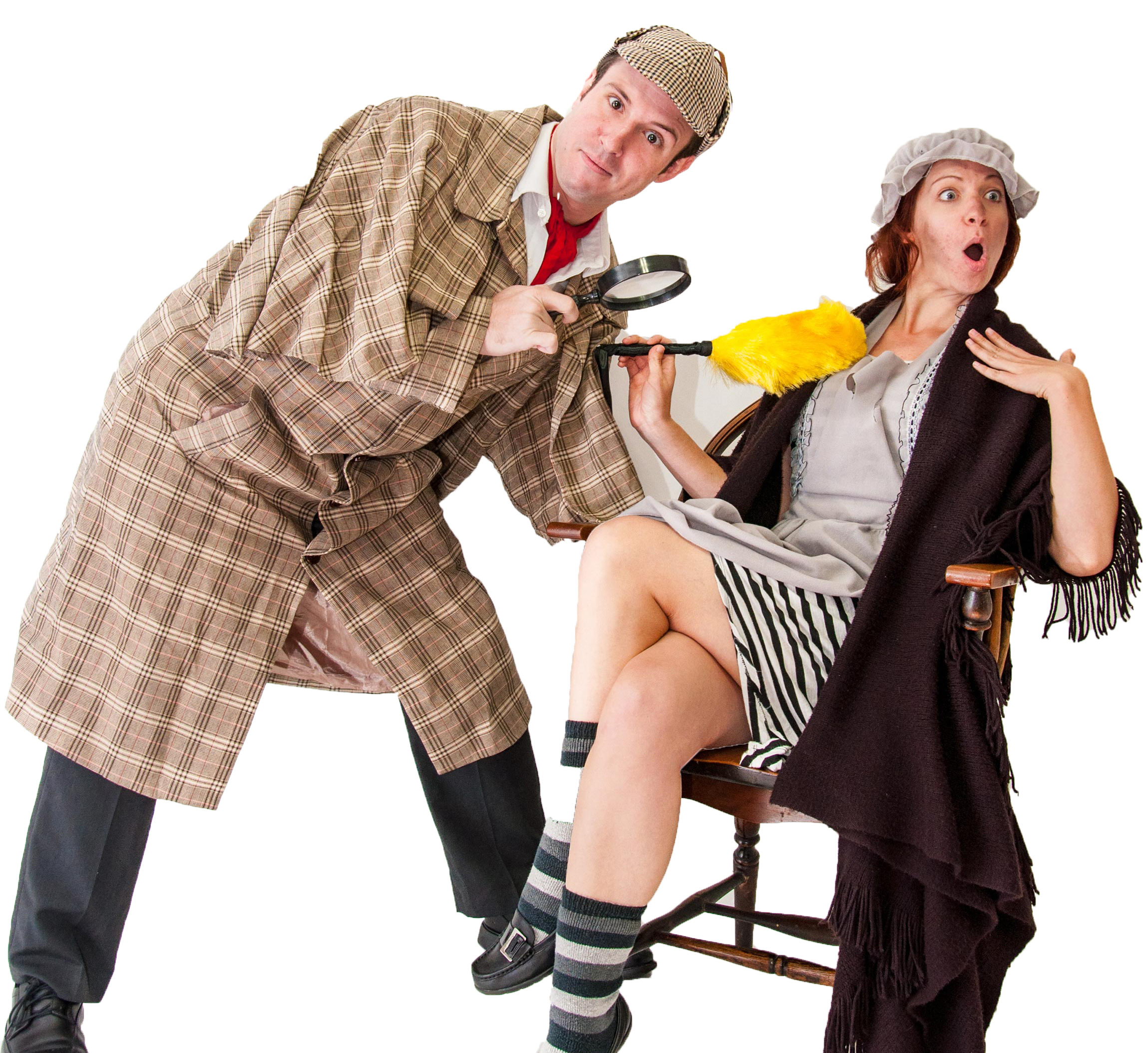 What guests are saying
"It was great fun. We did it with 7 couples and we all said we would do this again! Highly recommended."
"My family did it and we had a blast. The games are created by them and include trivia type and physically active types too! Would totally do it again!"
"Our Host was awesome. We had a lot of fun. It was fun to mix it up and do something different. I will certainly recommend to others."