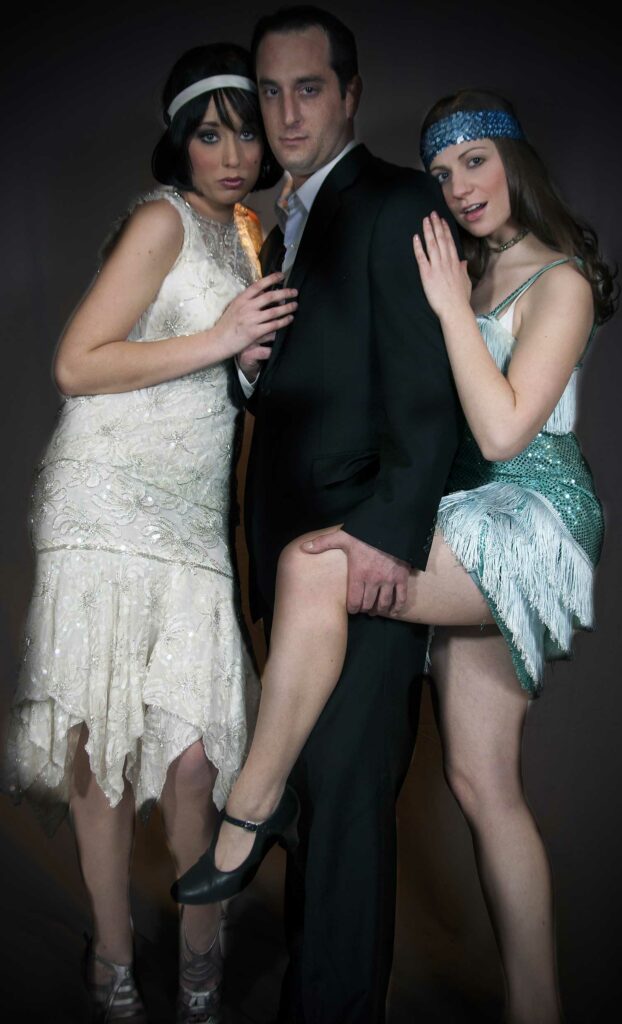 Dead Men Don't Speakeasy
It's the roaring twenties, and you have been invited to the hottest spot in town: The Rotten Club… virtually … via ZOOM!
It's a big night and everyone is up to no good. Early Demise, the club owner, is on edge because Mr. Big is back to check out the joint and make sure Early is making his backer money. Early's headliner (and sometimes girlfriend, Bette), is scheduled to sing, but Bette is too busy making eyes at the guests to perform. To make matters worse, Early's wife has decided that tonight's the night to end Early's "extracurricular activities" with Bette and the bottle.
It will take a master detective and help from YOU to solve the mystery!
Enjoy live entertainment and interaction with the Without A Cue Productions actors from the comfort and safety of your home, or anywhere with an Internet connection! There will even be an opportunity to turn your video on for all to see during a Charleston Dance Competition if you so choose!
Before the event, we recommend trying out Zoom first if you have yet to, to make sure you will be able to join. Head to zoom.us/test to try it out!
This event works best for groups of ten or more.